CORONA UPDATE: On 26 March all wellness centres, yoga studios & spas were temporarily restricted from opening in an effort to help manage COVID-19. Over this time, Viroga will be extending the expiry dates of all yoga passes & spa vouchers. We will also be offering Zoom Yoga Classes to help keep you practicing at home. Restrictions are set to ease on 12 June. We look forward to seeing you soon!
How does it work? Zoom Yoga Classes are offered online using a live camera. It allows you to keep practicing yoga from home! You can participate via your phone, tablet or computer. It just takes a few moments to download & familiarise yourself with Zoom. Sign up for the free version at www.zoom.us/signup
When are classes on? Please see our latest online live stream class schedule below:
25/5: Mon 9:30-10:30am Hatha
25/5: Mon 6:30-7:30pm Hatha
26/5: Tue 9:30-10:30am Multilevel
27/5: Wed 6:30-7:30pm Pregnancy
28/5: Thurs 6:30-7:30pm Hatha
29/5: Fri 8:00-9:00am Gentle Somatic
30/5: Sat 7:00-8:00am Vinyasa Flow
30/5: Sat 9:00-10:00am Hatha
31/5: Sun 8:30-9:30am Alignment
Do I need to pay? Yes. If you have an existing pass, I can cross a class off your pass – just like we do at the studio. Alternatively, you can buy a One class online pass for $16 or a Four class online pass for $59 via the Online Shop
Do I need to book in? Yes. To book in, please email info@viroga.com.au letting us know your name, what type of pass you will be using, and the date & style of the class you'd like to attend. Bookings close 30 minutes before the class start time. You will be emailed a link to a "ZOOM meeting" at least 10 minutes before the session begins – please contact us if you did not get your link by this time.
What do I do when it is time for class? The session will open 5 mins before start time. Set up your mat, blanket & pillow then click the link to the "ZOOM meeting" in your email to join in. Adjust your screen so you can see it easily then feel free to say hello! Once class begins please mute your microphone to help minimise background noise & distractions… then enjoy 🙂
(Please note: Due to current demand on global networks, you may experience intermittent availability of HD video during ZOOM Meetings. Please forgive any resulting variations in the stream – so many people using the internet at the moment!!!)
Hatha Yoga

Stretch, Tone, Breathe, Relax, Enjoy! Classes begin with a gentle warm up followed by a range of yoga postures & practices designed to relieve tension, improve flexibility & stability, and help you to feel calm & nourished at every level. Each class concludes with a guided breathing exercise, relaxation or meditation. This class has a weekly theme and can help you to release stress and restore health & balance to mind, body & spirit. Suitable for all levels (Not suitable when pregnant).
Multilevel Yoga

Multilevel Yoga is a moderately active class that moves through a range of nurturing yoga practices that enhance flexibility, strength & balance. Multiple skill levels are included to accommodate the experience & ability of every student. Classes finish with a guided breathing exercise, relaxation or meditation. This class can help you to let go of the stress of day-to-day living and connect with body, breath & mind in a non-competitive environment. Suitable for most levels (Not suitable when pregnant).
Flow Yoga

Flow Yoga is a moderately active, light vinyasa style of class suitable for most levels. Classes begin with a gentle warm up followed by a range of radiant yoga sequences that allow you to flow from pose to pose with the rhythm of the breath. Classes finish with a brief relaxation. This class can help to build strength & stamina at a peaceful pace. Suitable for most levels (Not suitable when pregnant)
Power Yoga

Power Yoga is our most vigorous yoga class. It is a strong dynamic vinyasa style that begins with sun salutations that then build into a range of powerful yoga sequences and challenging practices designed to lengthen and strengthen the body and mind. Classes finish with a short relaxation. This class can help those with an existing practice really get their Prana flowing! Suitable for those with a strong practice (Not suitable when pregnant).
Alignment Yoga

Alignment Yoga is based on the Iyengar method. Classes focus on the specific alignment of yoga postures to enhance their therapeutic benefits. Acknowledging that all bodies are unique, props (blocks, straps etc) are used to help provide support where required so everyone can practice comfortably & confidently within their own capability. This class can help you to refine your practice and improve ability, stability & mobility. Suitable for all levels (Not suitable when pregnant).
Gentle Somatic Yoga

Gentle Somatic Yoga is a gentle remedial style of yoga that involves slow mindful movements that help to release chronically tight muscles, stiffness & stress. Practice helps to ease mild pain in the back, neck, shoulders & hips and improve posture, mobility, flexibility, strength, connection & balance. Each class concludes with a guided breathing exercise, relaxation or meditation. This class can help you to gently release tension, restore freedom of movement and revitalize mind & body. Suitable for all levels (Not suitable when pregnant).
Pregnancy Yoga

Pregnancy Yoga is a specialized pre-natal yoga class designed to support women who are 14 weeks pregnant or more. No previous yoga experience required. It involves nurturing pregnancy friendly yoga postures, breathing & relaxation practices that help develop strength, flexibility & calm, and create a deeper connection with baby. This class can help expecting mothers create a positive pregnancy and birthing experience.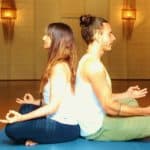 One hour of personalized yoga tuition for 1-2 people held outdoors (or at Viroga Yoga Studio from 12 June). Great way to further your personal practice or enjoy a private yoga class with your family, friends or workmates. Please bring your own yoga mat & props.
Sessions are held by appointment.
Price: $85 (1-2 people)
Pre & Post Natal Yoga
We have a range of pre & post natal offerings including:
~ Pregnancy Yoga Classes
~ Couples Birthing Workshops
~ HypnoBirthing Programs
~ Mum & Baby Yoga Courses

Workshops & Courses
We also offer Workshops & Immersions in a range of styles including:
~ Meditation
~ Women's Yoga
~ Tween Kids Yoga
~ Yin Yoga
~ GSY

Yoga Retreats
View our latest yoga retreats and yoga holidays
HELPFUL TIPS:
Bookings… With social distancing there is now a maximum of 15 students per session. Please Book to ensure your spot.
Can Men Attend… Yes! All genders are welcome.
What to Bring… Yoga Mat, Small Blanket & Bottle of Water (if you have blocks, straps, bolsters etc please bring them too).
What to Wear… Comfortable clothes and a smile 🙂 Jumper & socks in cooler months. No shoes required.
Where to Park… There is plenty of on-street parking. Please avoid parking too close to driveways or in-front of bins (Friday is bin day). Please be quiet when entering / exiting to enhance a peaceful journey for all.
How to Pay… Yoga Passes can be used for yourself or given as a gift. For contactless pay, Yoga Passes can be purchased via our ONLINE SHOP (if you prefer to pay cash, you still can do so at the studio). Yoga Passes can be shared between family & friends but missed classes on passes are not refundable.
Before Class… Please arrive 5 minutes before the class starts to sign-in. Inform the teacher before the start of every class of any general health or personal issues that may impact on your ability to participate in the class including if you are pregnant.
Entering Class… Please maintain a 1.5m distance from other people where possible, switch your phone to silent, take your shoes off, sanitise your hands, find a spot & arrange your yoga equipment, then just relax! Inside the studio is "quiet space" but there is seating in the garden if you would like to chat.
During Class… Please respect the property, privacy, safety, security and sanctity of the other participants, the teacher and the yoga room at all times. Please be kind to your body, mind & spirit at all times; only engage in activities that you are physically and mentally fit and able to undertake; cease any practice if it causes you discomfort; and please ask for assistance if you require it. Please always cover your cough or sneeze and dispose of tissues immediately.
After Class… Please sanitise your hands any studio equipment used. Please let us know your ideas or feedback – we love to hear it!
Please DO NOT attend class if you are under the influence of drugs or alcohol; if you have a cold or flu; or if you had recent contact or are isolating/quarantining with COVID-19 (visit www.heath.gov.au for more info).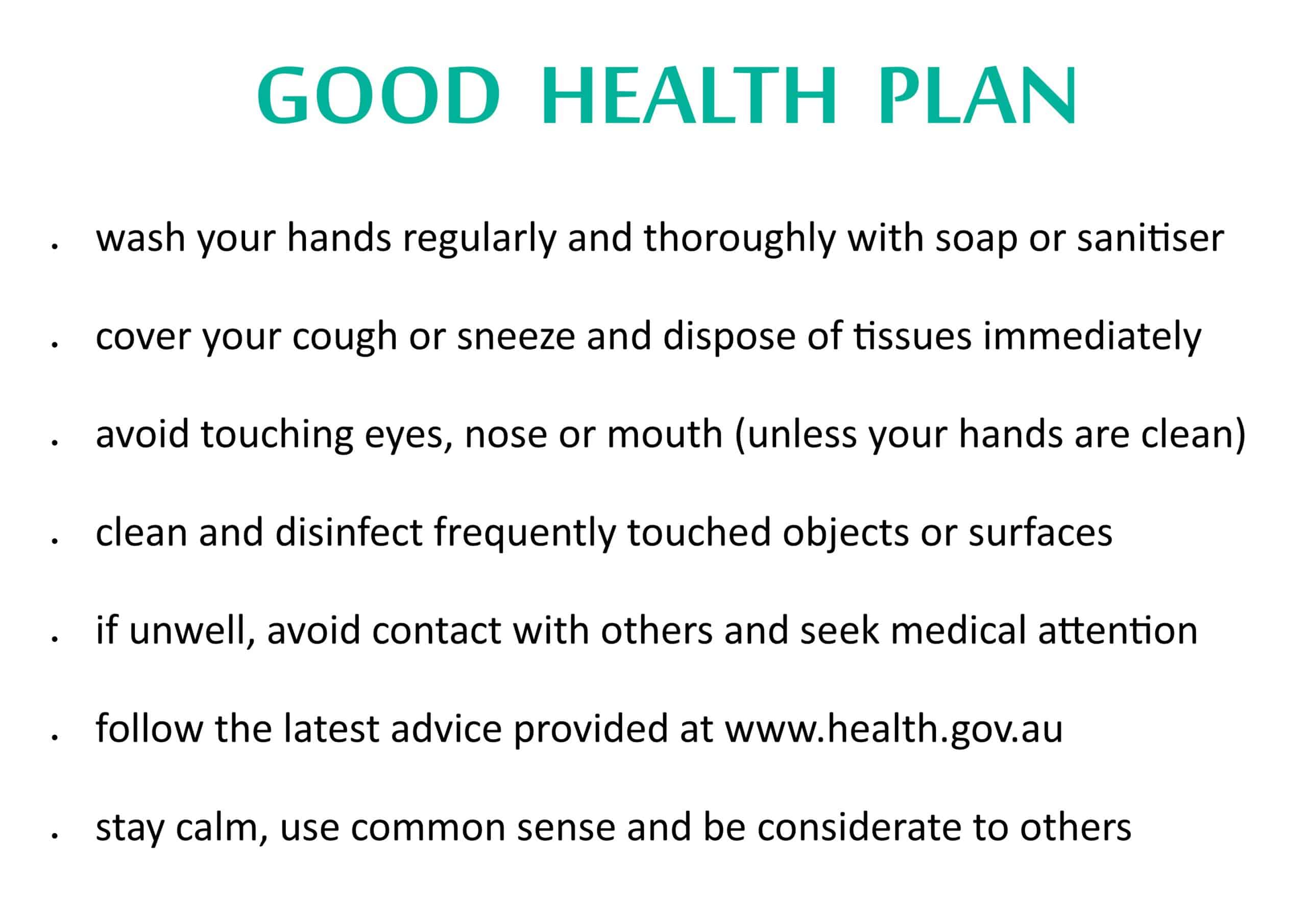 IN-PERSON YOGA PASSES
Sale of in-person yoga passes are currently on hold until studio classes return. In-person Yoga Passes can be used at any of our Hatha, Multilevel, Alignment, Restorative Yin, Gentle Somatic, Flow or Power Classes. Pay by Card via our Online Shop or Pay Cash at the Studio.
ONE CLASS YOGA PASS: $16
(casual attendance)
FOUR CLASS YOGA PASS: $59
(use within six weeks)
EIGHT CLASS YOGA PASS: $108
(use within ten weeks)
TWELVE CLASS YOGA PASS: $147
(use within fourteen weeks)