Viroga Yoga Studio is a private & serene space dedicated to yoga, meditation & creative arts. It is a safe & friendly place to retreat from the bustle of daily life & reconnect with Health Harmony Happiness. Viroga is located in the bayside suburb of Brighton, Brisbane North, but visiting the studio feels like going on a mini retreat to Byron Bay or Bali. The vibe is calming & comfortable. All yoga mats & props are provided so all you will need is a smile 🙂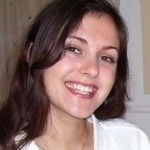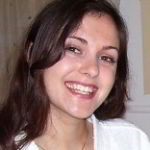 Renee is our Principal Yoga Instructor & the Founder of VIROGA (2005). She teaches the Hatha & Vinyasa yoga classes & hosts our Retreats. Renee applies a sensitive, sensible yet light-hearted approach to her yoga classes. She employs a range of flowing, structural & restorative methods to create an accessible & enjoyable yoga experience that promotes health, harmony & happiness of body, mind & spirit. Renee comes from a background in Business & Vocational Training. She came to yoga as a way to manage stress and improve wellbeing. Falling in love with the peaceful power of yoga, Renee completed the Diploma in Health-Yoga & Advanced Diploma of Yoga Teaching under the guidance of Dr June Henry (Swami Nitya Abhedananda) as well as many other yoga courses from a variety of yoga styles. Renee is a Registered Senior Yoga Teacher and has sat on the State, National & Executive Committee of Yoga Australia – the peak registration body for yoga teachers in Australasia.
Annie teaches Multilevel Yoga classes and Kids Yoga Courses. She uses a blend of flowing Vinyasa and Hatha yoga postures with breathing techniques, relaxation and meditation to connect body, breath and mind and improve strength, flexibility and balance. As a mother of three, Annie understands the value of yoga for letting go of the stress of day-to-day living. She finds yoga is the perfect way to build fitness, energise and unwind. Her focus is not on achieving the perfect pose but on what you can achieve for your health and wellbeing. She is a qualified teacher (Pine Rivers Yoga), has completed Level 2 (100hrs) Teacher Training with Flo Fenton (Intouch Yoga) and is a trained children's instructor (Zenergy Yoga).
Pamela teaches our Pre & Post Natal Yoga classes & Birthing Workshops. She completed her yoga teacher training in 2005 in the Sivananda tradition. Since then has completed many other courses and specialized pre & postnatal trainings. She has a Diploma in Pre & Post Natal from IYTA & is a certified HypnoBirthing Childbirth Educator.  As a mother herself, Pamela understands the challenges of pregnancy & parenthood. In her pre-natal yoga classes, Pamela aims to provide mums-to-be with the confidence & skills to physically & mentally prepare for birth & motherhood. In her birthing workshops, Pamela aims to empower women to create a positive & joyful birth experience in a safe & supportive environment. In her post-natal yoga classes, Pamela aims to provide a supportive environment that encourages bonding & self-care for new Mums.

Jenny is our Yin Yoga teacher. Initially qualifying as a yoga teacher in 2011, Jenny has gained many qualifications in specialized areas of yoga including completing levels 1, 2 & 3 of Yin Yoga with Markus Giess & Karin Sang. Jenny is passionate about the holistic principles of yoga – where ultimately the body is linked to the movement, mind and breath to bring about a feeling of relaxation, balance and harmony.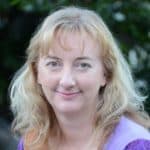 Kaye is our Meditation Teacher. She is a registered Psychologist, yoga and meditation teacher. She uses Acceptance and Commitment therapy to embrace these three practices into helpful tools to assist with stress management, health and wellbeing.