We have made a few changes to honour the government guidelines for operations during COVID-19 Restrictions.
Please see the FAQ: Frequently Asked Questions shown at the bottom of the Yoga Classes page for all the updates!
Viroga Yoga Studio is a private & serene space dedicated to yoga, meditation & creative arts. It is a safe & friendly place to retreat from the bustle of daily life & reconnect with Health Harmony Happiness. Viroga is located in the bayside suburb of Brighton in Brisbane North, but visiting the studio feels like going on a mini retreat to Byron Bay or Bali – the vibe is calming & comfortable.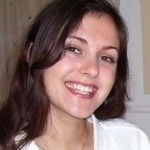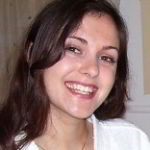 Renee is our Principal Yoga Instructor & the Founder, Owner and Manager of VIROGA (2005). She teaches the Hatha, Flow & Power Yoga classes and hosts our Retreats. Renee comes from a background in Business and Vocational Training. She fell in love with the peaceful power of yoga as a way to manage stress & improve wellbeing. She has been teaching yoga full-time for over 15 years and has undertaken many courses in Yoga and Meditation including a Diploma in Health (Yoga), Advanced Diploma of Yoga Teaching & Yoga Therapy. She is a registered Senior Yoga Teacher and has sat on the State, National & Executive Committee of Yoga Australia. Renee employs a range of flowing, structural, restorative & therapeutic methods to create a sensible, accessible & enjoyable yoga experience that promotes health, harmony & happiness in body, mind & spirit.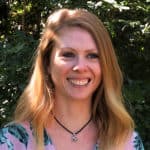 Alana is our Flow Yoga & General Yoga teacher. Alana started practicing yoga in 2014 and was drawn to the mat as a way to find calm, strength, balance & connection whilst working a demanding job in special education in the fast, busy city of London. She offers mindful, flowing yoga classes that link movement with breath and invite students to find what feels good for them. Alana aims to create an inspiring, calm and compassionate energy in a yoga practice, while honoring ancient traditions of yoga.
Susie is our Release & Refine, Gentle Somatic & Restorative Yoga teacher. Her approach to yoga is influenced by her training in Bowen Therapy, Somatics and Clinical Aromatherapy. She qualified as a Level 1 (350 hour) yoga teacher in 2017 and has completed post-graduate training in various yoga disciplines. Susie wholeheartedly believes that yoga promotes wellbeing, giving students peace, time and space to soothe the nervous system. Her passion lies in sharing with her students how she has benefited physically, emotionally and mentally from a quiet, slow, gentle yoga practice.
Steph is our General Yoga Teacher. She completed her 350 hour Yoga Teacher Training with Kate Pell in 2018 & has undertaken further Yoga & Meditation studies with Cultivate Calm. Steph has a background in social work & is passionate about sharing how the practices of Yoga & Meditation can help people of all ages & backgrounds build strength, calm, compassion, connection, physical & mental wellbeing.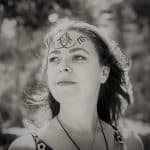 Rosa is our Pregnancy Yoga teacher. She undertook her 350 hour yoga teacher training with IYTA (International Yoga Teacher's Association) in 2008 and a further 150 hour Diploma of Pre and Post Natal Yoga Teaching in 2012. Rosa has a background in nursing, has been teaching yoga for many years, is a IYTA Faculty Member & their Lecturer for Pre & Postnatal Yoga training. She believes strongly in the ability of people to approach life with wisdom, awareness & intuition using the skills they develop in yoga to enhance their daily life.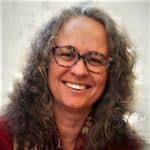 Sharon is our Mum & Baby Yoga teacher. She has been practicing yoga & meditation for 10 years becoming a certified teacher in 2018 & completing a Postgraduate Diploma in Pregnancy, Active Birth & Postnatal Yoga with Yogababy in 2019. She has a background in nursing & midwifery and has coordinated programs for women & babies in remote communities. Sharon has always been fascinated & delighted by babies and supporting young mums is her passion. Her classes are informative, relaxed & nourishing and a calm, safe space for mums to connect.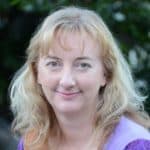 Kaye is our Meditation Teacher. She is a registered Psychologist, yoga and meditation teacher. She uses Acceptance and Commitment therapy to embrace these three practices into helpful tools to assist with stress management, health and wellbeing.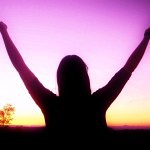 JOIN OUR TEAM! We are always looking for qualified, experienced, insured, friendly and compassionate yoga teachers to help us with class cover and take on permanent classes as they arise. Please email info@viroga.com.au for more details.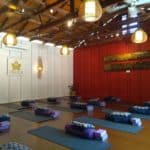 Viroga Yoga Studio is a quiet and private space for wisdom and growth. In addition to a fantastic range of Yoga Classes & Courses, we also host a range of workshops in art & craft, self development and holistic learning. You can hire the studio at Viroga for your next workshop! Trestle tables, chairs and kitchenette facilities and catering options from Satori Organics are also available. To find out more, please contact Renee at info@viroga.com.au