Viroga Yoga Studio is a private and serene space dedicated to yoga. It is a safe and friendly place to retreat from the bustle of daily life and reconnect with Health Harmony and Happiness. All yoga mats and props are provided in the studio so all you will need is comfortable clothes and a smile 🙂
Man, woman or child; beginner or experienced; prefer a gentle or strong style; we have a yoga class to suit 🙂
Meditation Courses, Baby Yoga Courses, Kids Yoga Courses, Yin Yoga Courses, Private Classes, Workshops, Yoga Teacher Training and more!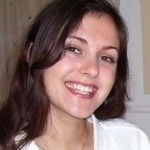 Renee is our Principal Yoga Instructor and the Founder of VIROGA (2005). She teaches the Hatha and Vinyasa yoga classes and hosts our Retreats and Yoga Holidays. Renee applies a sensitive, sensible yet light-hearted approach to her yoga classes. She employs a range of flowing, structural and restorative methods to create an accessible and enjoyable yoga experience that promotes health, harmony and happiness of body, mind and spirit. Renee comes from a background in Business & Vocational Training. She came to yoga as a way to manage stress and improve wellbeing. Falling in love with the peaceful power of yoga, Renee completed both a Diploma in Health-Yoga & an Advanced Diploma of Yoga Teaching under the guidance of Dr June Henry (Swami Nitya Abhedananda) as well as many other yoga courses from a variety of yoga styles. Renee is a long term member of Yoga Australia – the peak registration body for yoga teachers in Australasia.
Annie teaches Multilevel Yoga classes and Kids Yoga Courses. She uses a blend of flowing Vinyasa and Hatha yoga postures with breathing techniques, relaxation and meditation to connect body, breath and mind and improve strength, flexibility and balance. As a mother of three, Annie understands the value of yoga for letting go of the stress of day-to-day living. She finds yoga is the perfect way to build fitness, energise and unwind. Her focus is not on achieving the perfect pose but on what you can achieve for your health and wellbeing. She is a qualified teacher (Pine Rivers Yoga), has completed Level 2 (100hrs) Teacher Training with Flo Fenton (Intouch Yoga) and is a trained children's instructor (Zenergy Yoga).
Pamela is our Pre & Post Natal Teacher. She began her yoga journey in 2000 as a way to manage back pain and reduce stress.  After several years of a regular practice, she decided to undertake teacher training.  In 2005 she trained in the Sivananda tradition giving her a balanced practice in all aspects of yoga. To further her knowledge, Pamela studied pre-& post natal yoga and developed a passion for empowering women to birth in a positive, safe and supportive environment.
Robynne is our Yoga Chi Gung Teacher. Robynne started learning and then teaching Hatha yoga in South Africa 20 years ago. After moving to Australia in 2008, Robynne was faced with the many challenges of relocating teenagers, dogs and a FIFO hubby. She found her peace in the practice of Yoga Chi Gung and loved how it provided a sense of overall balance, strength and suppleness plus the ability to move through challenging life situations with greater ease. Robynne trained with Grant Woolven and graduated as a Yoga Chi Gung Instructor in 2014. She is passionate about sharing the benefits of Yoga Chi Gung and is dedicated to providing an enjoyable and safe practice of energetic exercise.

Suzanne is our Meditation teacher. Suzanne started exploring Eastern philosophies and mediation in the 70s. Since then her life has been dedicated to Spiritual awakening. She has studied and practiced with a vast field of spiritual teachers. Suzanne also has a Masters Degree in Experiential and Creative arts Therapy. Other experience includes being and a counselor and educator at a Hospice and a black belt instructor in Hap Ki Do.

Jenny is our Yin Yoga teacher. Initially qualifying as a yoga teacher in 2011, Jenny has gained many qualifications in specialized areas of yoga including completing levels 1 & 2 of Yin Yoga with Markus Giess & Karin Sang (and will soon complete level 3). Jenny is passionate about the holistic principles of yoga – where ultimately the body is linked to the movement, mind and breath to bring about a feeling of relaxation, balance and harmony.